There are various ways of interacting with CLiC. The first available one is to use an Eclipse console. In order to do this, simply open the Console view from Eclipse: Window > Show View > Console. This Eclipse console mechanism allows to deal with various consoles at the same time, so you'll need to open CLiC's one: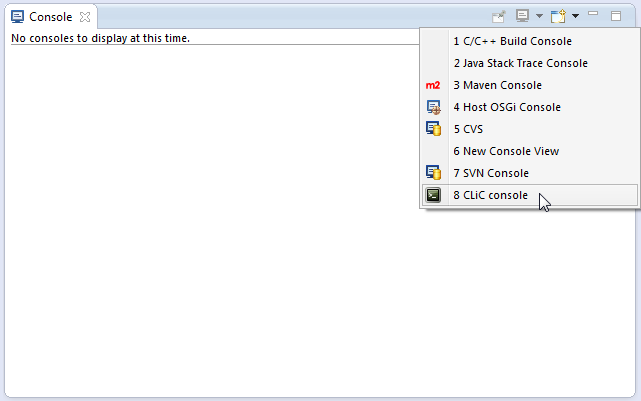 Then, you can simply type your commands in this console, and get the results in the exact same location. For example, you can type list or help -c list to get information about the available commands, or to get some help about a specific command: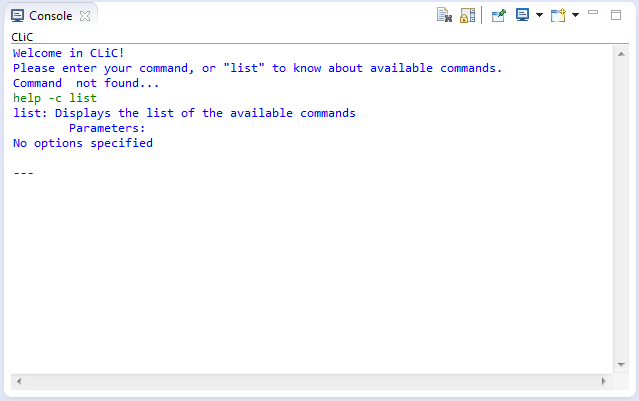 Warning: Even if using the Console view will provide the same features, we recommend to use the dedicated Eclipse view for a better user experience.